Top Considerations When Selecting a New CPM Platform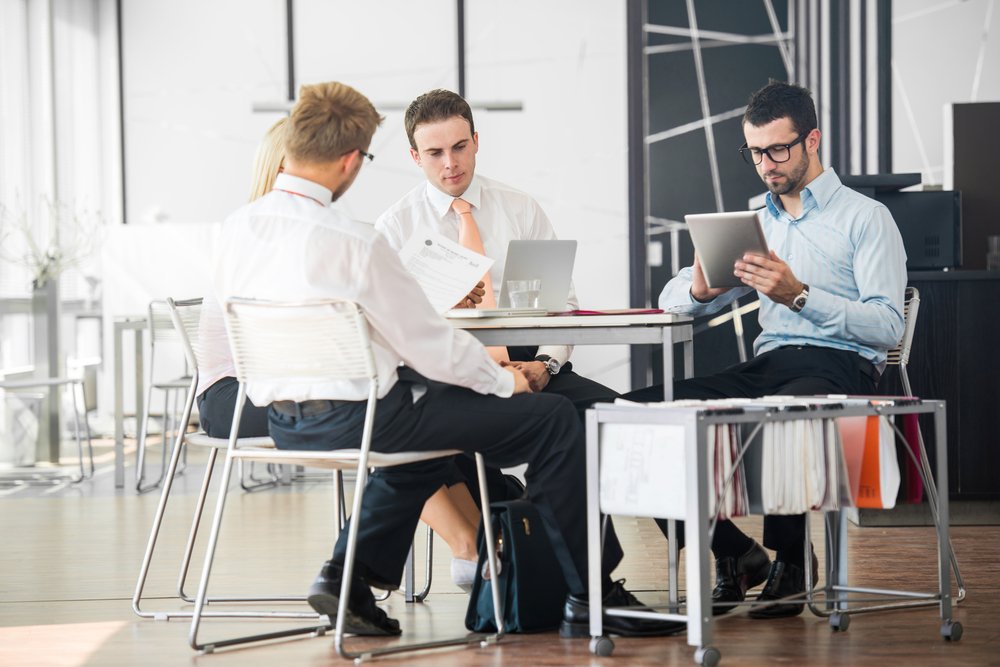 It's critical for your business to gather information and analyze it quickly. You might think you can do this by hand, but you'll save a significant amount of time and reduce your mistakes if you choose a corporate performance management software program.
The right corporate performance management tools can help you collect information more quickly, analyze it accurately, and shorten the time it takes to make a decision. If you want the best corporate performance management reporting tools, you might have heard about Oracle and Hyperion, but you might also be looking for a replacement or alternative such as OneStream software.
Learn more about choosing a CPM platform below, and reach out to experts who can help you with corporate performance management consulting.
The Best CPM Platform for Your Business
Before diving into CPM consulting and corporate performance management costs, it is critical to take a closer look at what to consider when you are looking for a CPM platform. Some of the most important factors to consider include:
1. CPM Finance, Compliance, and Reporting Features
One of the first factors you should consider is the financial reporting and compliance features. There are a lot of regulations in your industry, and you need to make sure the software contains the most updated information about laws and rules that you need to follow.
If you are not in compliance with your industry's rules and regulations, you could face significant penalties. Ideally, the program will update itself regularly as laws change, but you should also look for a solution that can automate management reporting and provides XBRL support for filing and documentation purposes.
2. Accurate Analytics
The right CPM program should also make the process of generating analytics easier. You should be able to change your key performance indicators, set specific benchmarks, evaluate the cost and profitability of different projects, and even color code various spreadsheets and tabs to make it easier to find what you need. With access to these streamlined pools, you should be able to shorten the amount of time it takes to identify trends and make decisions.
3. Budgeting and Forecasting Features
Another significant advantage of using a CPM tool is that it can help you budget, plan, and forecast accurately. You should be able to pull up various accounts, overhead expenses, and revenue streams. Then, your CPM tool should be able to integrate all of this information together.
For example, if you want to generate a cash flow projection, a profit and loss statement, or even a balance sheet update, your CPM program should be able to do this easily. Then, you should be able to take all of this information and transform it into your key performance indicators.
4. Integrations
You probably have many software programs you already use regularly, and you need to find a CPM program that seamlessly integrates with your existing business intelligence systems. That way, you don't have to worry about manually entering information twice, and you don't have to worry about something getting lost in the process.
The goal of a CPM program is to help you save time, but if the program fails to integrate with your existing software programs, it could actually take you longer to get the information you need. Always look at your existing software program and ensure that your CPM will integrate with it appropriately.
5. Ease of Use
Who is going to be using the software program? You need to think about how well-versed they are with modern technology, and you should find a CPM program that has a short learning curve.
The program is only going to be effective if you can learn how to use it relatively quickly, so always consider the ease of use factor before deciding which program you want to use. You might even want to see if you can access a free trial and try out the program for yourself before deciding to purchase it.
6. Scalability
You should also consider the scalability of the software program. If a CPM tool saves you time, you should be able to handle more projects at once, which means you might need to hire new employees as well. If your company continues to grow and expand, is the CPM program going to grow with you? Or, are you going to have to choose a new program?
You need to think about how cost-effective the program is, which means thinking about scalability. You might even want to go with a cloud-based software program, which will make it easy for you to expand the role of your CPM program if your company gets larger. That is where our team can help you.
Choosing CompIntelligence To Implement Your CPM
Clearly, there are plenty of options if you are looking for a CPM program, such as Oracle EPBCS or FCCS, but you need to work with CompIntelligence's managed services for the best CPM solution. We are proud to provide you with the best OneStream CPM program available, and we can help you get the most out of enterprise performance management.
With the right OneStream training from our team, we can help you get the most out of your financial planning and analysis, providing you with everything you need to make accurate financial decisions about what to do next with your business.
Time is your most valuable resource, and we can help you maximize the benefits of your CPM program, which will help you stay one step ahead of your competitors. Contact us today to speak to a team member and learn more about how we can help you find the right CPM platform.